NEW BEDDING. Say what? So psyched. Seriously. For $30? Thank you, IKEA!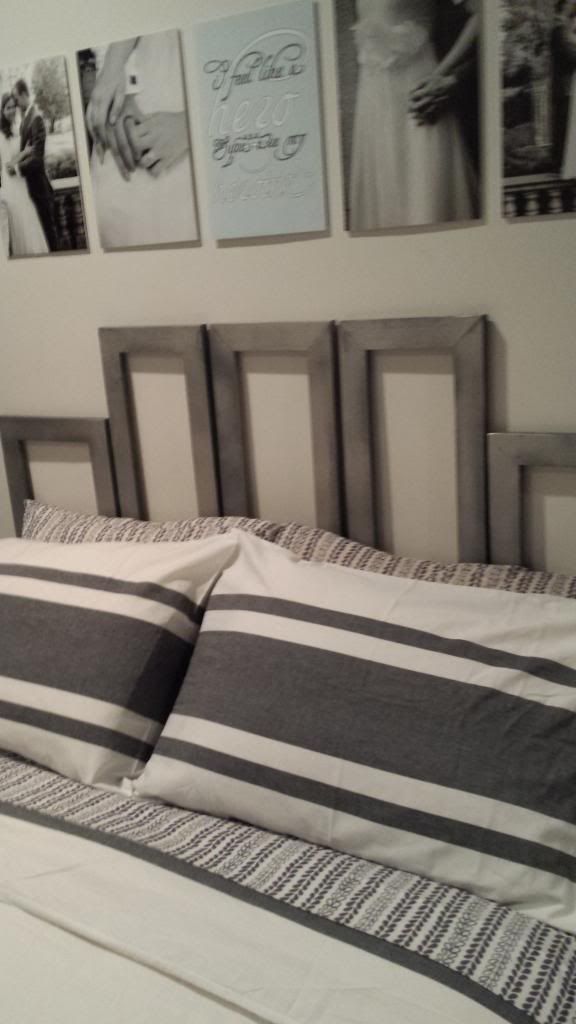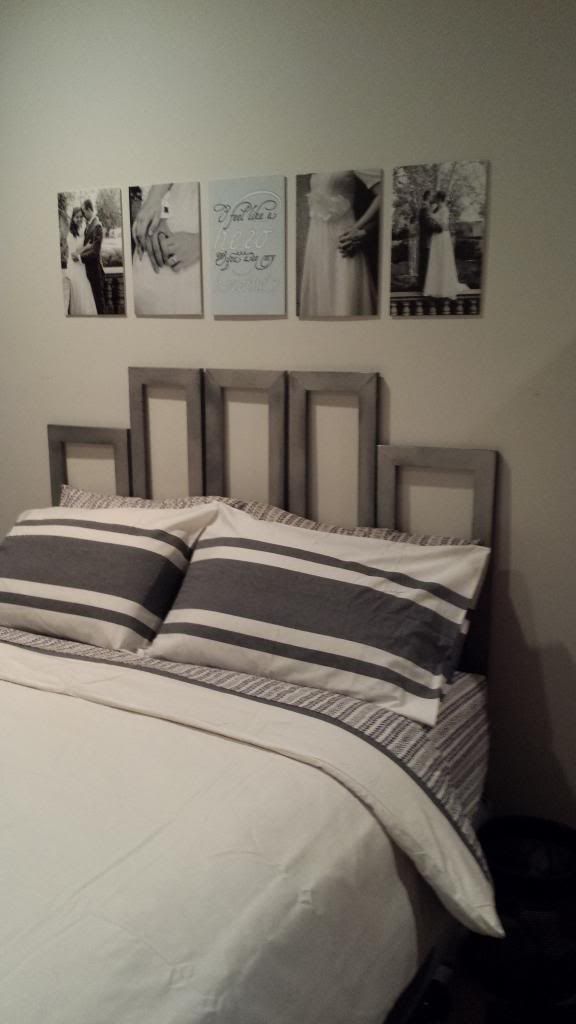 We just used the same sheets from our first $35 comforter set we bought in our first trip to Walmart as newlyweds with our mass of gift cards. Ah, the memories. That set was awesomely comfy, but I was ready for something a little more neutral. And so, viola.
In other news, I spend my waking and resting hours singing the Doc McStuffins theme song. Here, watch it this, and let it's beautiful melody haunt you for the rest of your days, too.
My happy, independent George is back. No more ear infection, no more diaper rash, and he's handling teething like a boss. He's back to playing on his own and ignoring my attempts to play with him until he deems it time for us to play together.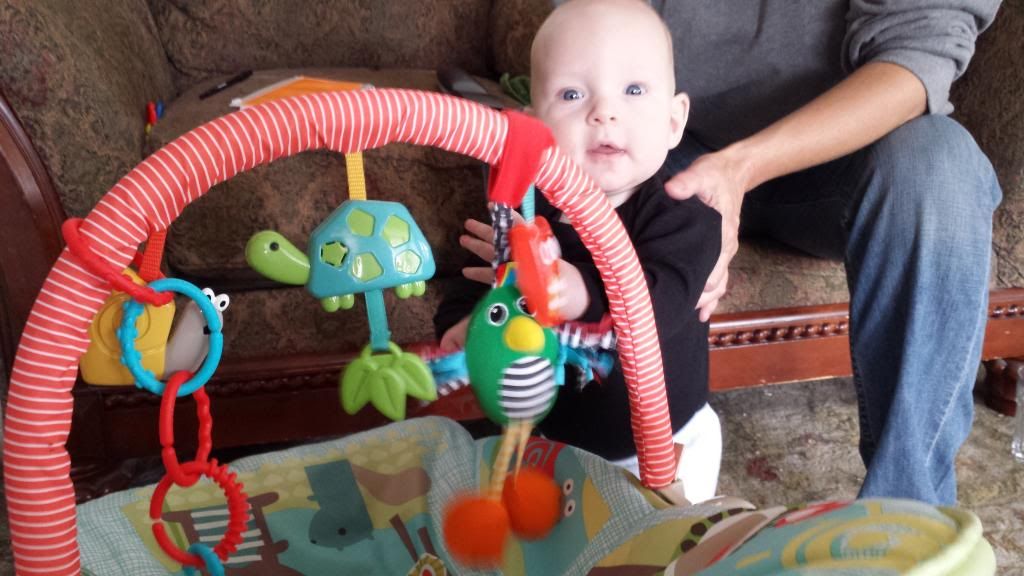 He also continues his journey of deciding that anything within arms reach, whether presented for his use or not, is his to chew on. Today it was Grandma's braid; he just grabbed in and shoved the whole end into his mouth. Mmm, delish! He also loves remote controllers as well as tags. Favorite toys, right behind his toy keys. Makes sense!