So, today George decided that we had to read this book that my dad got him that's just a series of animal faces and the sounds they make. Over and over and over again. Once we were done, we'd read it again. And again. It was hilarious. He also had to make sure that I was really there reading with him, so he'd always have a hand resting on my leg like this, especially when looking away to watch Grandpa play Zelda for a second.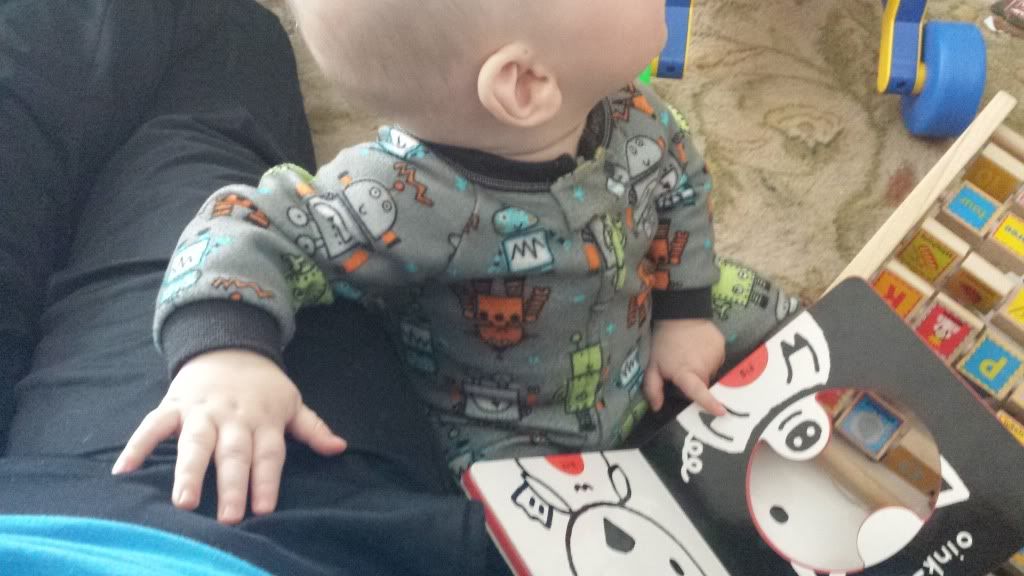 He'd also take a moment to rest between readings every so often.
But mostly he'd just tell me it was time to read the book. Again.
Luckily he's cute and funny and all that.