So, we had to let go of the house. I basically want to pound out random letters and numbers on the keyboard to adequately express my feelings concerning this, but I'll save your eyes on that one. Basically, it sucks. It all came down to one stupid litigation issue the stupid HOA in the stupid Ranches is dealing with and thus USDA refuses to finance it. And with potential liens against our would-be future home... yeah, we had to walk. And it sucks butt.
On the very day that we had to sign the cancellation document (I hated that moment), my best friend challenged me to one of those Facebook post-a-status-of-three-things-your-grateful-for-each-day-for-seven-days things. And, you know what? It came at the very moment that needed to be doing so. Rather than doing it on Facebook, I'm doing is here, because I want to document this better. Because I need to remember this. I need to remember that even when things don't go the way we hoped, we have to remember all the things that
did
. And also, I'm terrible at limiting my words. Yep.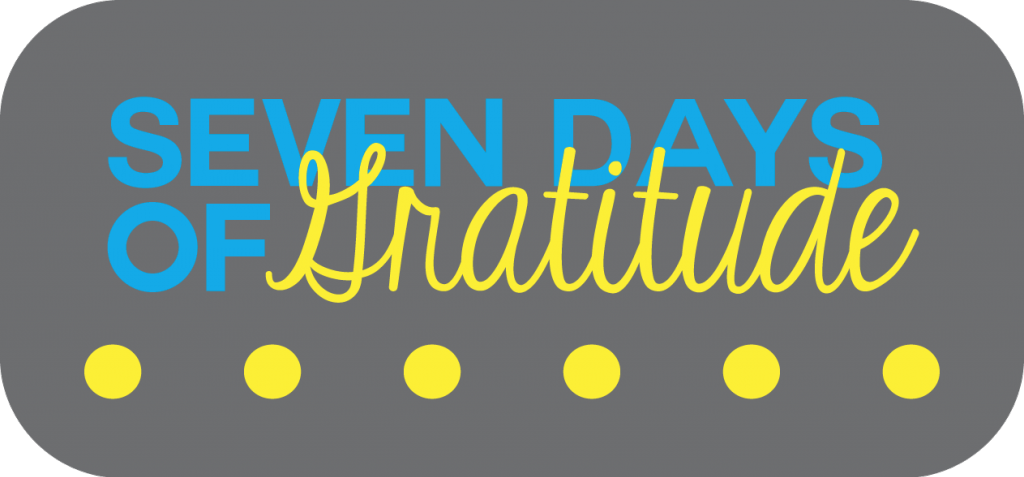 I hit the luckiest week of shopping EVER. Seriously. I purchased six dresses, each for under $5, as well as the Green Pouches for babies I found six-packs of for $8 each. All brand new. Because the shopping peoples above smiled down upon me. It was epic.



I GRADUATED FROM COLLEGE. Yes, it finally happened! I'm so grateful to be done! Seriously. So, so, so grateful. And it was actually a really nice, non-boring graduation ceremony. Brad's was sort of the longest, most draw-out thing ever (poor kid), so that could be why mine seemed so pleasant. As in, not-over-two-hours-and-STILL-going.



I am just so grateful for Bradley. His positivity and faith has been such a blessing through every step of this horrendous process that now has us back at square one. We may be back at the beginning, but I'm just so happy it's with him. He makes me laugh, he let's me cry, and he brings me comfort. I love that man, he's not only ridiculous beautiful, but he makes me a better person like no one else can. I can never be grateful enough for him.