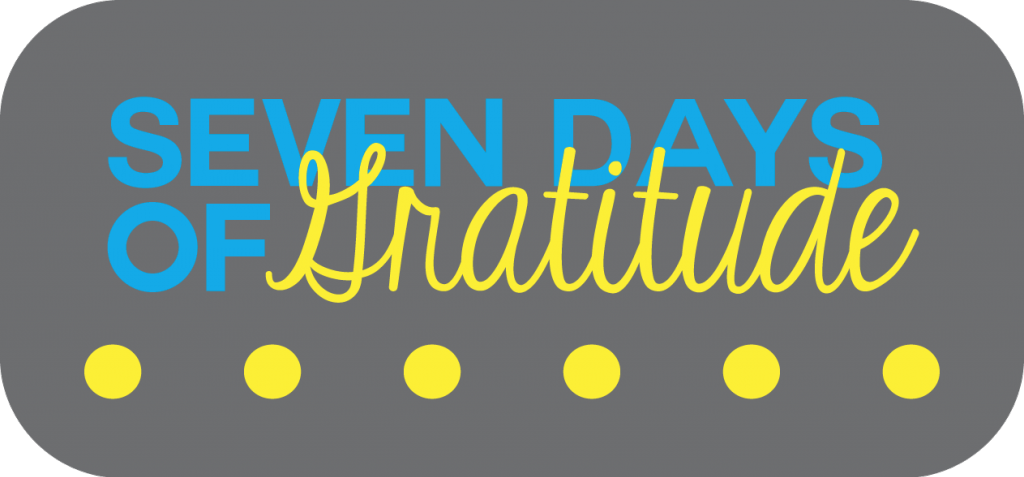 I am so grateful for the Gospel's effect on my marriage. I owe every single moment that Brad and I grow closer and stronger as a couple to our Heavenly Father. I laugh, grow, and progress with my husband thanks to the harmony that is provided through living the Gospel of Jesus Christ. I know that Heavenly Father knows us both individually and as a team, and I'm grateful for His giant part in our happiness as husband and wife!



I LOVE MUSIC. I'm so grateful for music! This is such a basic (and sort of lame) "gratitude", but I seriously am. The saddest part is that this crossed my mind because I've been singing "Do You Want to Build a Snowman" in my head all day. Saddest part is that it's not the movie version, it's the Disney Channel version where they had all the Disney Channel stars sing it. Yep. Every time the snippet of them singing comes on Disney Channel--which I literally watch every day still because I am almost twenty-four and still pathetically love it--I freak out and watch it and then proceed to sing it over in my head. All. Day. Long. And I'm super cool with it. Basically there's a very beautiful and simple harmony they do for the last lines of the song, sung by the chick from Girl Meets World and the nerd dude from Kickin' It, and it's SO NICE. And thus, I'm grateful for that. I'm grateful for harmony, the beauty of music and song. It's a wonderful part of my day, every day.



I will never be able to fully thank my parents enough for everything they've done for me, Brad, and George. I am forever grateful to their constant service. We live in their basement free of charge, they feed us, watch our son last second, offer to take him when he's up late on the Crazy Train, have never been intrusive or made us feel unwelcome, and they are endlessly giving towards us. They remember to buy formula when I don't, they are there to help us at every turn with everything. I feel like I owe them so much more than I can ever repay, and as we were two steps from moving out and they are, yet again, stuck with us, we've worked really hard this last month to be better. Be more helpful. Make their burden less, like they've made ours for the past almost three years. I love my parents. I am grateful to their example, I've always looked to them as an example of a great marriage, ever since I was little I wanted a marriage like theirs. Living with them has taught us to be a better couple and better parents. They've been such a wonderful example in all things, I can't even begin to explain! Basically, they're amazing. I love them SO MUCH. As lame as I sometimes feel still living in my parent's basement, the hardest part about it all is that there's nothing that Brad and I have ever figured that we can complain about. My parents are just that awesome, and they've been that awesome.